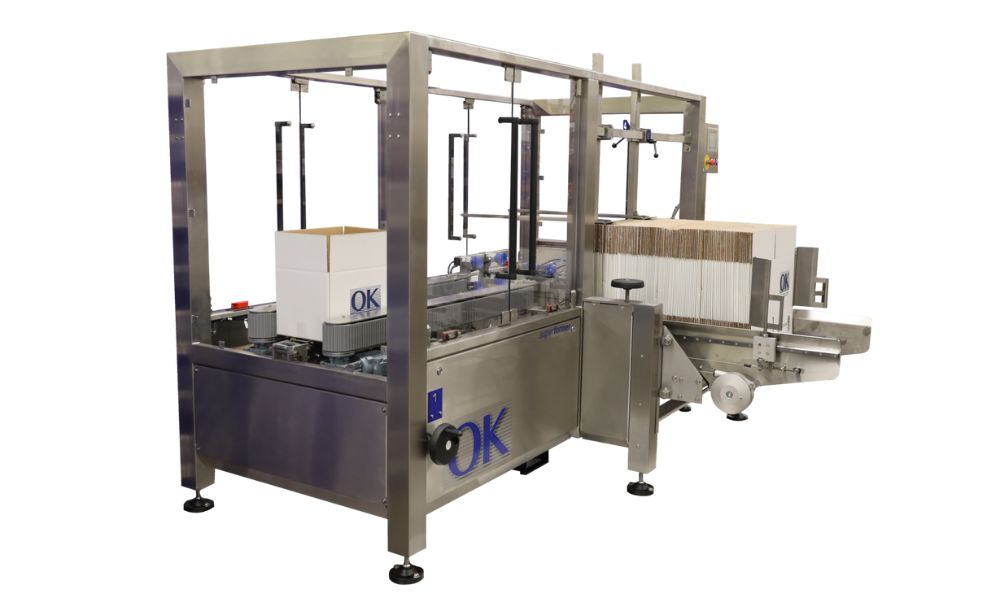 If you want your business to succeed and grow, you must have grand visions and an understanding of your market. You must also keep a careful watch over the smallest details of your business. No one said it would be easy, but if you know what machines and layout decisions you need, you can rest easy knowing you left your business in good hands. A case erector is essential for business growth because you can have on your floor without worrying about it. Instead, you can shift your attention to more important variables your business faces.
Better Focus
A top reason why case erectors are essential to business growth is that they allow you and your team to focus on the more important parts of your business. If you had people spending all their time putting boxes together, they wouldn't be able to give attention to more important matters, such as quality control, business strategies, or trade show preparation. If you're on the trade show circuit, be sure to visit one of our booths so we can give you a free demonstration. Seeing these machines in person will prove that having one will greatly benefit your business's productivity and growth.
Saving Money
Another way a case erector can help your business grow is by saving money. Yes, the machines can cost a lot initially, but they will pay for themselves in no time. Without a machine, you pay workers to assemble and pack your boxes. A machine reduces the need for many workers. You can cut them from your budget or reassign your labor pool to another important part of your business needing attention. When you save money in this area, you can divert it to more important things that will help your business, such as additional machines, new employees, or market research.
Reliable Boxes
Case erectors are essential for business growth because the machine can uniformly make square boxes, boxes that can withstand heavier weights, and ones you can stack well on pallets. Traditional workers are great at putting boxes together, but there will be irregularities that damage the ability to hold heavier products and stack. These boxes are more prone to shipping damage. A case erector handles all these variables so your customers are happy with what they receive. Solid customer connections are great for your future business growth!
Case erectors are essential for business growth for numerous reasons; if you don't have one in your manufacturing facility, you should get one. A high-quality case erector and taper can simplify your business operations and allow you and your workers to focus on more pertinent issues. Finding the right case erector is tricky, so work with us at OK Corp. We can find a suitable case erector for your business that simplifies your production and gets you back to focusing on your business expansion.