Packaging Trade Shows
At OK International, we have over 40 years of experience leading the way in the packaging industry, and we help businesses far and wide optimize their packaging processes. We do our best to provide businesses with the right equipment and tools to deliver their goods far and wide, and part of the way we like to reach new businesses is through packaging trade shows. They're a great way to connect with multiple kinds of industries and businesses, forging partnerships and connections that can help them for years to come!
Food packaging trade shows are one of the major trade shows we frequent at OK International. The food and drink industry is expansive but also one of the most delicate sectors. There are strict rules and regulations that these businesses must abide by, and the equipment they use must help them comply with those regulations. The packaging equipment we offer at OK International will help you meet those requirements while boosting your overall efficiency. You don't have to take our word for it, either. Meet us at one of these trade shows so that you can get first-hand experience with our wonderful packaging systems!
In addition to food packaging shows, you can also find us at pet food trade shows! Pet food must abide by similar rules to human food, and businesses that manufacture these goods must abide by similar regulations, but you shouldn't compromise on your productivity to meet these regulations. Instead, you can have the best of both worlds with our equipment. It will keep your pet food going down the line quickly and safely. Find us at packaging trade shows near you and look through our different equipment. We can help you find the ones that are perfect for your unique business.
You can also find us at different seafood trade shows. Safety regulations are important in every industry, but they're especially important when dealing with seafood. Packaging seafood can be challenging because it is essential that you optimize freshness while keeping packaging simple. Be sure to stop by Ok International the next time you're at a trade show—we'll help you get the perfect packaging line system that works for your needs!
At OK International, we pride ourselves on staying on top of industry trends. Therefore, you can find us at MD&M East every year, along with all of the visionaries and industry leaders of the medtech field. Stop by to see what our medical packaging devices can do. Our machines help make our partners some of the best in the industry, and we understand what it takes to stay competitive in this ever-changing field. In addition, you can find us at the[PACK]out™—the conference for health-care packaging professionals.
No matter the industry or trade show, you can count on OK International to provide you with the automated packaging solutions you need.
MD&M West 2024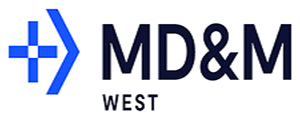 Anaheim, CA


Booth #2640
Boston Seafood Show 2024


Boston, MA 


Booth #667
Petfood Forum 2024


Kansas City, MO 


Booth #TBA
the[PACK]out 2024

San Diego, CA


Booth #TBA
PPMA Show 2024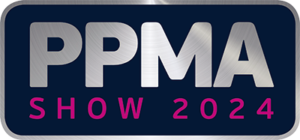 NEC, Birmingham, UK 


Booth #TBA
Pack Expo Chicago 2024


Chicago, IL


Booth #4904