Conveyors
OK International specializes in stainless steel food handling conveyors for the bakery, meat and poultry, fish, dairy, fruit, vegetable, and other industries. A food processing or packaging line would be nothing without easy-to-clean and reliable conveyors to transport products. OK International's food handling conveyors are manufactured to order to your exact specifications, and are mostly supplied to supplement our packaging machinery and polybag-in-box systems. We want to simplify the process of automating your production and packaging line, which is why we offer food conveyor belts that work seamlessly with our other automated packaging machines. A food conveyor system from OK International is one that you can trust to be practical and efficient.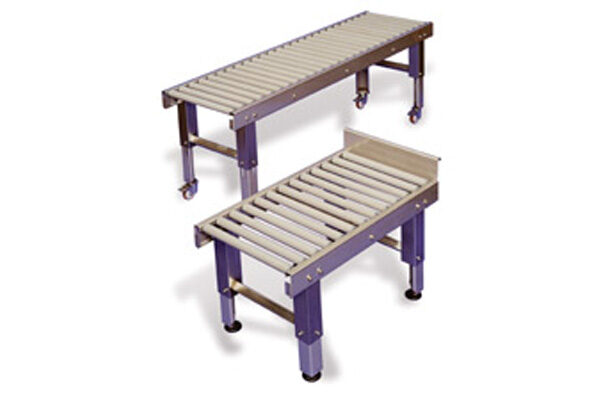 G100 Stainless steel gravity roller converyors
Gravity roller converyors with interchangeable PVC or stainless steel rollers with encased stainless steel bearings, a spring loaded stainless steel axel and stainless steel formed channel frames.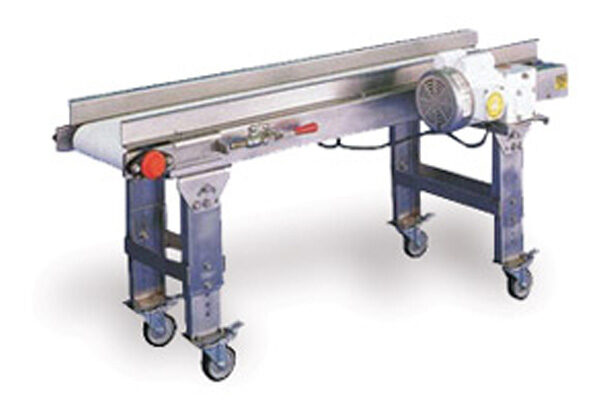 M500 Series Stainless steel belt conveyors
Belt conveyors with stainless steel frames, USDAFDA approved belts, heavy duty washdown bearings and stainless steel adjustable legs.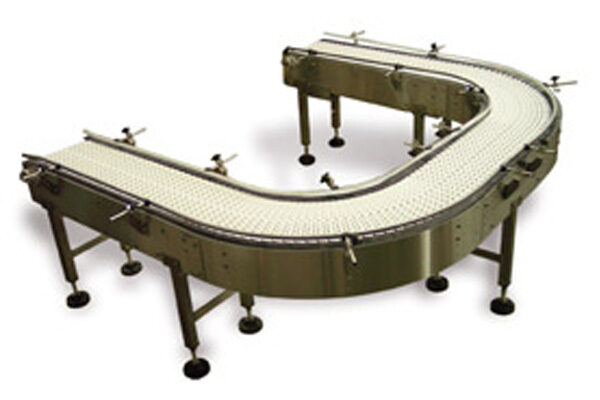 M600 Stainless steel table top conveyors
Table top conveyors with brushed stainless steel frames, stainless steel shafts, USDA/FDA approved modular plastic belting and inverter duty motor gearboxes to requirement.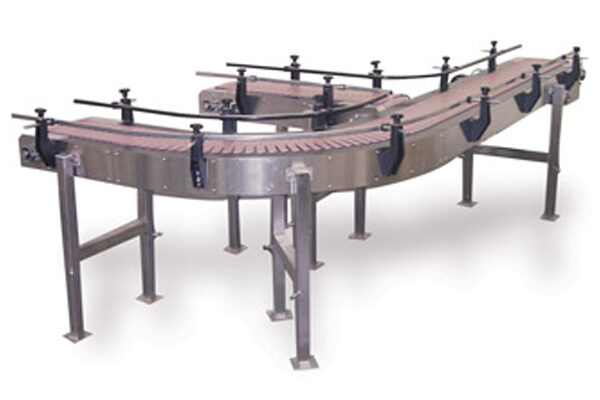 M900 Stainless steel slat top chain conveyors
Clean and attractive stainless steel slat top chain conveyor system for various applications. A complete conveyor system can be created with straight and curved sections.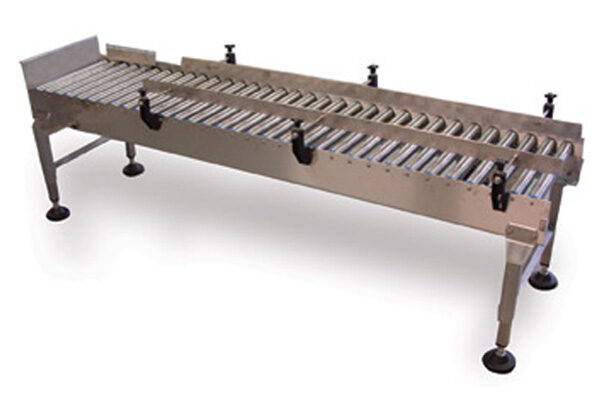 M1000 Stainless steel wash-down chain driven live roller conveyors
Stainless steel chain driven live roller conveyor system for heavy-duty applications. A complete conveyor system can be created with straight sections, curves, 90-degree transfers, lift up, indexing and accumulation sections.
Get in Touch with a Representative
We're here to help you customize your machine.