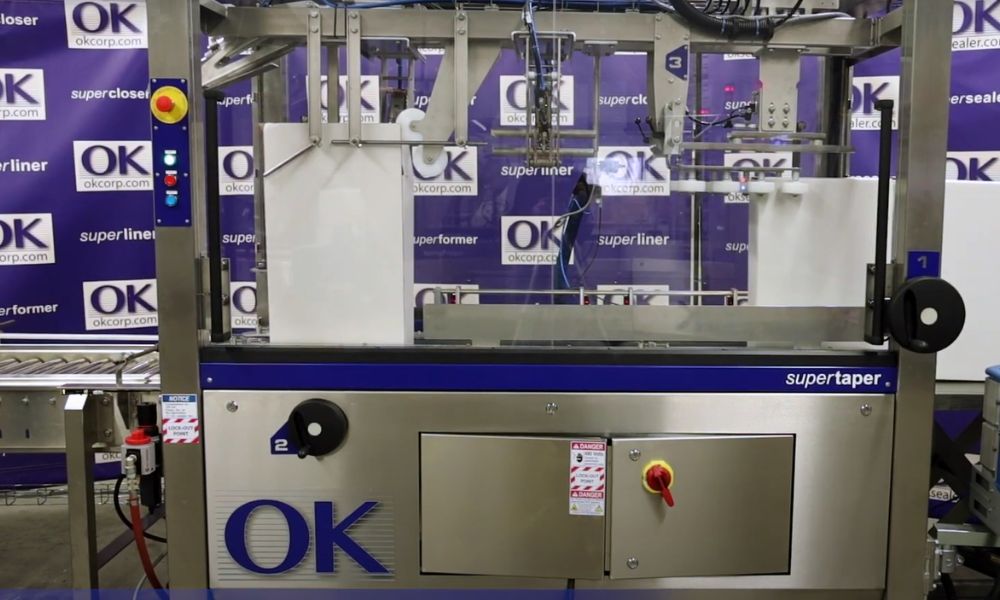 All businesses can profit from improved efficiency. Maybe you're at a loss for how to take the first steps toward any improvement. Or maybe you're not sure what to do. These are four ways to make your packaging line more efficient.
Machines Make a Difference
Skilled and well-trained staff members are still no match for machinery. No matter how hard an employee may try, there's no comparison. Let's look at a pallet wrapper, for example. This machine can increase wrapping speed by 70 percent. That's impressive!
Do you know how much time your team members spend on the packaging? An audit is a foolproof way to determine how easily machinery can improve your business's efficiency. You could also consider hiring a professional consultant to analyze your packing system.
If you're looking for a reputable company to purchase your packaging machinery from, look no further than OK International. We offer various machines, including automatic case sealers, to help the department run more efficiently.
Minimize Waste
Overuse of materials during manual application happens in most facilities. Also, team members can damage products when manually handling them during packaging. This damage includes dropping and puncturing.
Automatic and semi-automatic machines can reduce the amount of material used during packaging. You set the determined amount for each to create less waste and human error.
Plan Your Packaging Design
Setting up a clear path for your packaging process is vital for your business. Don't make the mistake of making it the final step.
When you're designing the process, consider these factors:
Required shelf space
How much space do you have for production and storage
Cost
Packaging line design
These considerations will help you determine the best possible packaging design available.
Gather Data and Analyze Space Usage
You can use IoT or another method to gather data and determine packaging efficiency. Look closely at the time required to package, film waste, damaged products, and other data points.
Efficiently used space should have an occupancy cost between 25 to 35 percent. Shipping, packing, and receiving should take up around 40 to 50 percent of space, with product storage using the remainder. Effectively use vertical storage with racks and multi-level order picking.
Use all the above ways to improve the efficiency of your packaging line with OK International. It will help create a better flow and lead to less stressed team members.