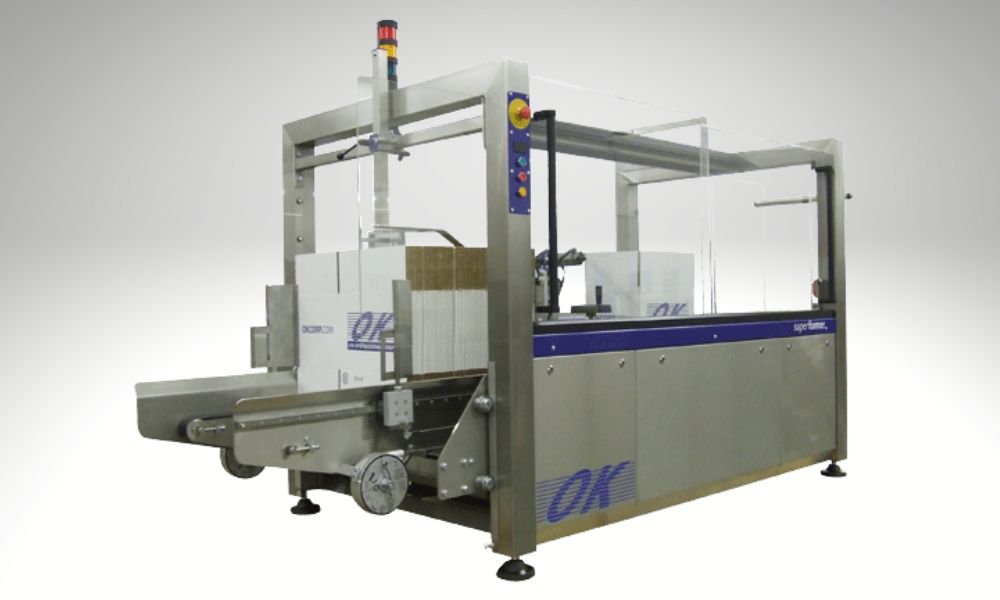 Switching to automatic machinery can seem daunting if you're currently using a manual packaging production line with employees doing the packaging. Everything you need to automate your packaging line is quite simple, but you can get thrown off by the names of similar-sounding machines. For example, this article will discuss the difference between case sealers and case erectors, which both play crucial roles in packaging lines.
The Purpose of Case Erectors
Case erector machines, sometimes known as case formers, get placed near the beginning of the packaging line. Their job is to form or erect a shipping box from its flat state. Manually erecting boxes repeatedly can be extremely tedious and tiring work for a human. However, a case erector machine can perform far more operations in a shorter time than a human worker.
The Purpose of Case Sealers
On the other end of the packaging line, you have your case sealer machine. After your product is safely put inside the box or shipping container, you need to reduce the chances that it will fall out or get damaged in transit. Case sealers seal up your boxes nice and tight and far faster than a human using a roll of tape could do on their own.
Where's the Confusion?
Some people can have trouble understanding the differences between case erectors and case sealers. This may be because the case erector machine seals the bottom of the box after it erects it, leading to confusion about the difference between the two machines. Case sealers, in contrast, are the final step of the packaging procedure, and they only come into play once the erected box has a product inside it.
Why You Might Need Both
Automated packaging machines are much more efficient than relying on employees to do these repetitive tasks ad nauseam. They are far faster and make fewer mistakes that could cost you time and money in replacing products or buying packaging materials. Case erectors and case sealers are integral parts of an automated packaging line, and they can improve your ability to meet high demands as your business grows.
If you need an automatic case erector or case sealer, OK International can set you up with both machines to streamline your packaging line. Give us a call today to find out how we can help you increase efficiency for future growth.